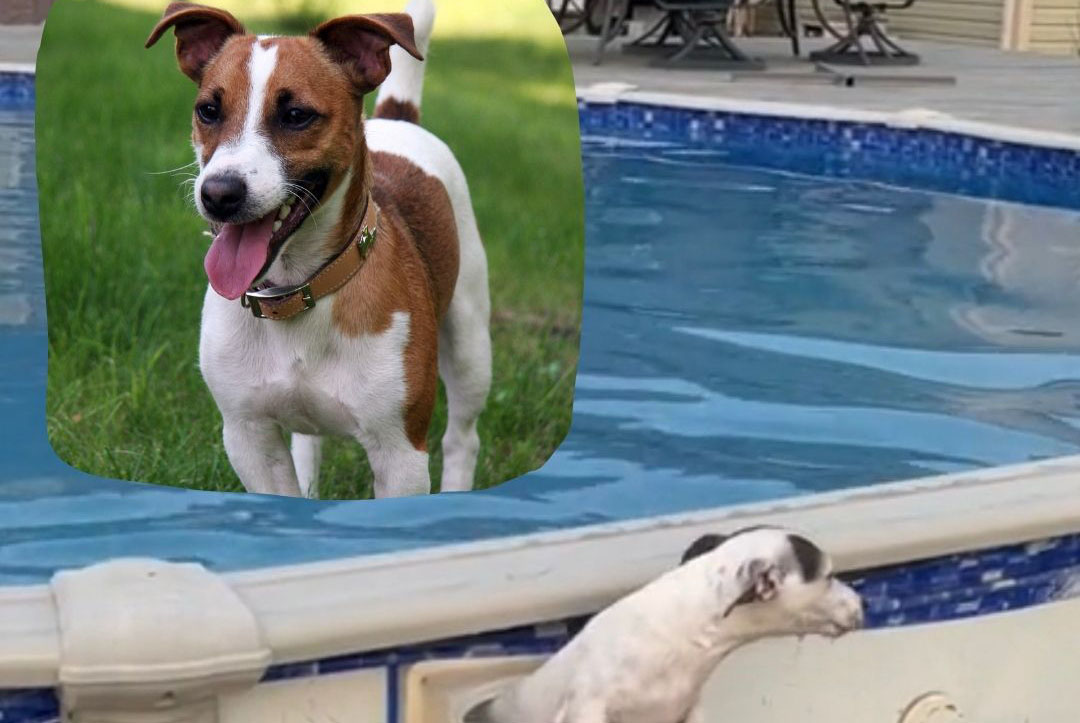 Footage of an adorable dog getting out of its owner's swimming pool by navigating through the skimmer basket and popping up on top has gone viral.
The video, shared by Illinois "Jack Russell mama" Melissa Sims was uploaded onto her TikTok account for Baby Girl's growing fan base who love watching these fun moments in their favourite pup's life!  
The footage shows baby doing what she does best - having license to have some fun while also staying safe around water. But this time adding in some flair that would make any animal lover smile!

Image: TikTok/@melissaksims; inset: Plank, CC BY 3.0, via Wikimedia Commons