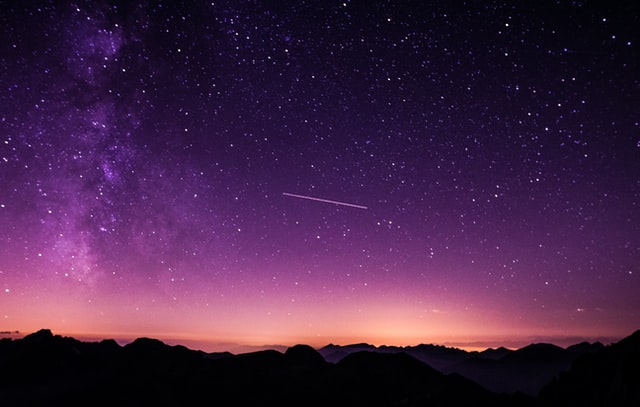 This week will be a party in our night sky with spectacular meteor showers plus Saturn and Jupiter the closest they've been in nearly 800 years.
The party starts with the annual Geminids meteor shower that's happening right now thanks to Earth passing through bits of rocks of an asteroid - and the good news is you can see them with the naked eye!
But you'll have to be up early - the best time to view them is 2am to sunrise, according to Dr Tucker, an astronomer from the Australian National University Research School of Astronomy and Astrophysics.
"To see the shooting stars, you want to be in the darkest spot possible with a clear view to the north," Dr Tucker said.
"When you go outside, let your eyes adjust for five to 10 minutes and then keep a nice, wide view. No special equipment is required.
"You can expect to see 15 to 40 meteors or shooting stars per hour. People in the north of Australia will see the most, but the shooting star show is visible all across Australia."
And then from this Thursday 17th December, we'll see Jupiter, Saturn and the moon close together - another amazing sight - before Jupiter and Saturn "kiss" on the summer solstice on Monday 21st December.
"A little bit after sunset, from about 8.30pm, look towards the west," said Dr Tucker. "You'll see a thin crescent moon and two bright objects right next to it. That will be Jupiter and Saturn."
When Jupiter and Saturn 'touch' it's a once-in-a-20-year event called the 'Great Conjunction'.
"If you have a small telescope or pair of binoculars, you can see Jupiter and Saturn appearing to touch each other - you should be able to see the rings and shape of Saturn and the moons of Jupiter," explained Dr Tucker.
"This is a special event, and the closest one since 1226. It will also be the longest day of the year, occurring on the summer solstice."
On the 21st December, it is the summer solstice in the southern hemisphere, and the "Great Conjunction" of Jupiter and Saturn! They will be so close they will appear as a double object! They will appear closer than they have since 1226, almost 800 years! pic.twitter.com/Gc9yGrej5m

— Brad Tucker (@btucker22) December 12, 2020